Our Mission:
Leadership
We give young women the leadership skills to make an impact in the service of society.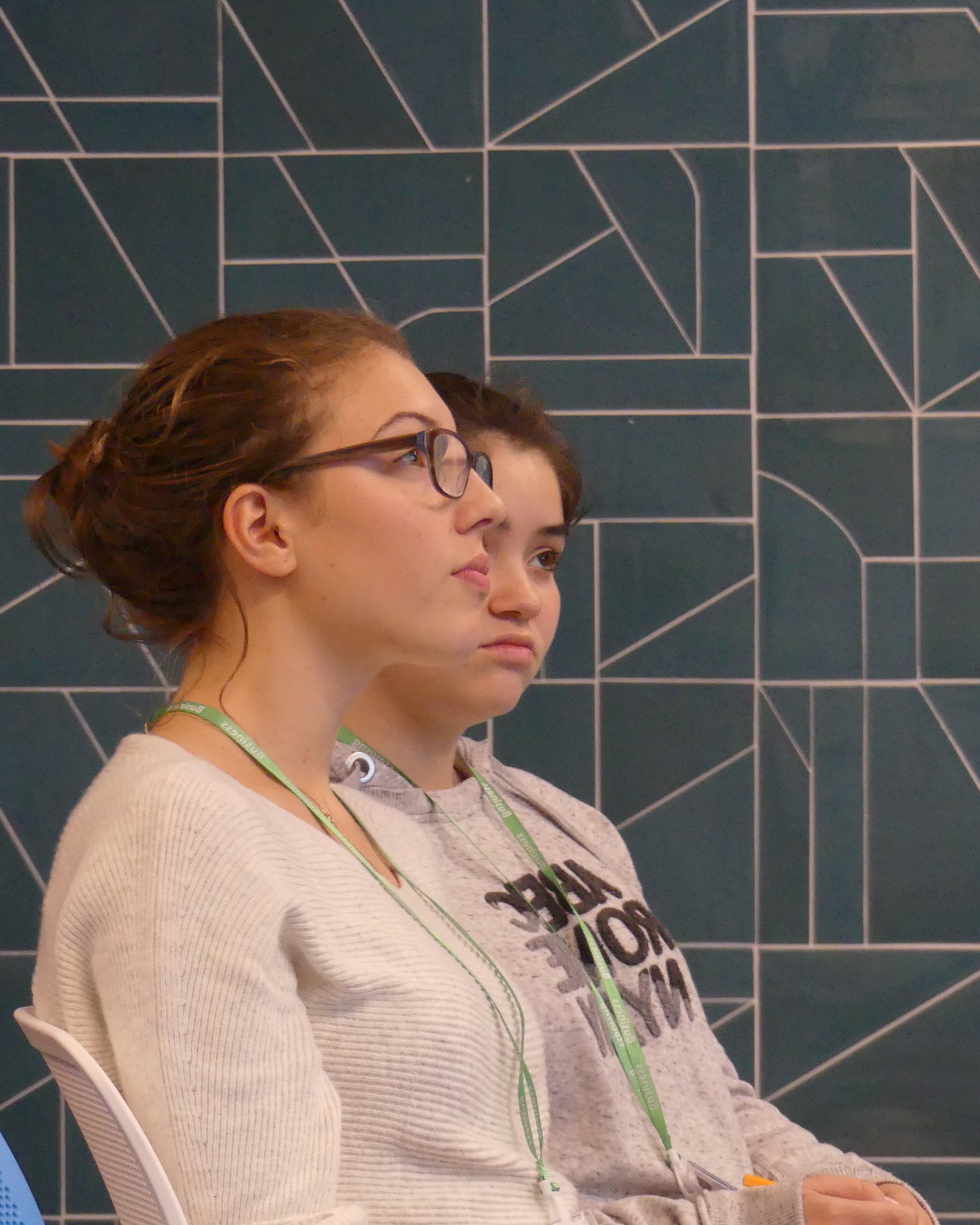 Each person has what it takes to be someone great. Momentum Leadership helps young women to unlock the potential that lies within them. It creates the environment for each participant to discover her capacity and gives her the tools to become her personal best.
We are committed to help young women aspire to have a deep, positive and lasting impact on people, the work place and society; to inspire leaders to work with a spirit of service and integrity.
Our mission is articulated in the programme's content and carried out by young professionals who want to support young women in reaching their potential.
Applications for Momentum Leadership Programme are now open.
We are in our fourth year of running this programme. Each year, we try to improve it so that more and more people benefit from its content.
This year, we are very lucky to collaborate with Microsoft Offices in Leopardstown who are supporting us in making this programme even better.
The numbers speak for themselves but the qualitative impact is immeasurable. We have built a solid bridge between enthusiastic female professionals and students so that they learn from each other. This learning is then shared with the Charities we work closely with.
50+
programme participants
Transition Year students that sign up for the programme every year .
25+
young professional volunteers
who give of their time to coach or accompany programme participants.
15+
leader lab moderators
who volunteer to share their insights on leadership qualities in the workplace.
We use three components to help young women grow in essential leaderships skills: Leader Labs, Group Coaching and Social Outreach. The programme lasts for 8 months, starting in September and finishing in May. There are two occasions each month where the participants come together to engage with competent professionals and work on projects that make an impact in the lives of those in need.
We work in partnership with leading companies and Charities so that each participant has the opportunity to learn and experience from the best.
LEARN
Experience moderators lead interactive sessions every month to a group of TY students. These sessions aim to enthuse and enlighten the participants on the essence of leadership and what skills are necessary to lead.
CONNECT
We create the ideal platform to interact and connect with participants. Every moment is an opportunity to learn from each other and work as a team.
EMPOWER
With the help of a coach each participant sets personal goals to develop key leadership skills in their own lives. This knowledge also helps in being of greater service to the Charities we work with.
LEAD
We empower each participant to make a positive impact in the community. Each participant can choose which Charity she would like to work with. She will then work alongside others to learn how to truly help this Charity achieve their aims.
"
From parents of a participant
Our daughter participated in the Momentum programme and it has been truly transformative in helping her unlock her potential to become a strong and positive young woman. We can whole heartedly recommend participation in this unique programme which has nurtured and supported her development.
Davina and Sean Healy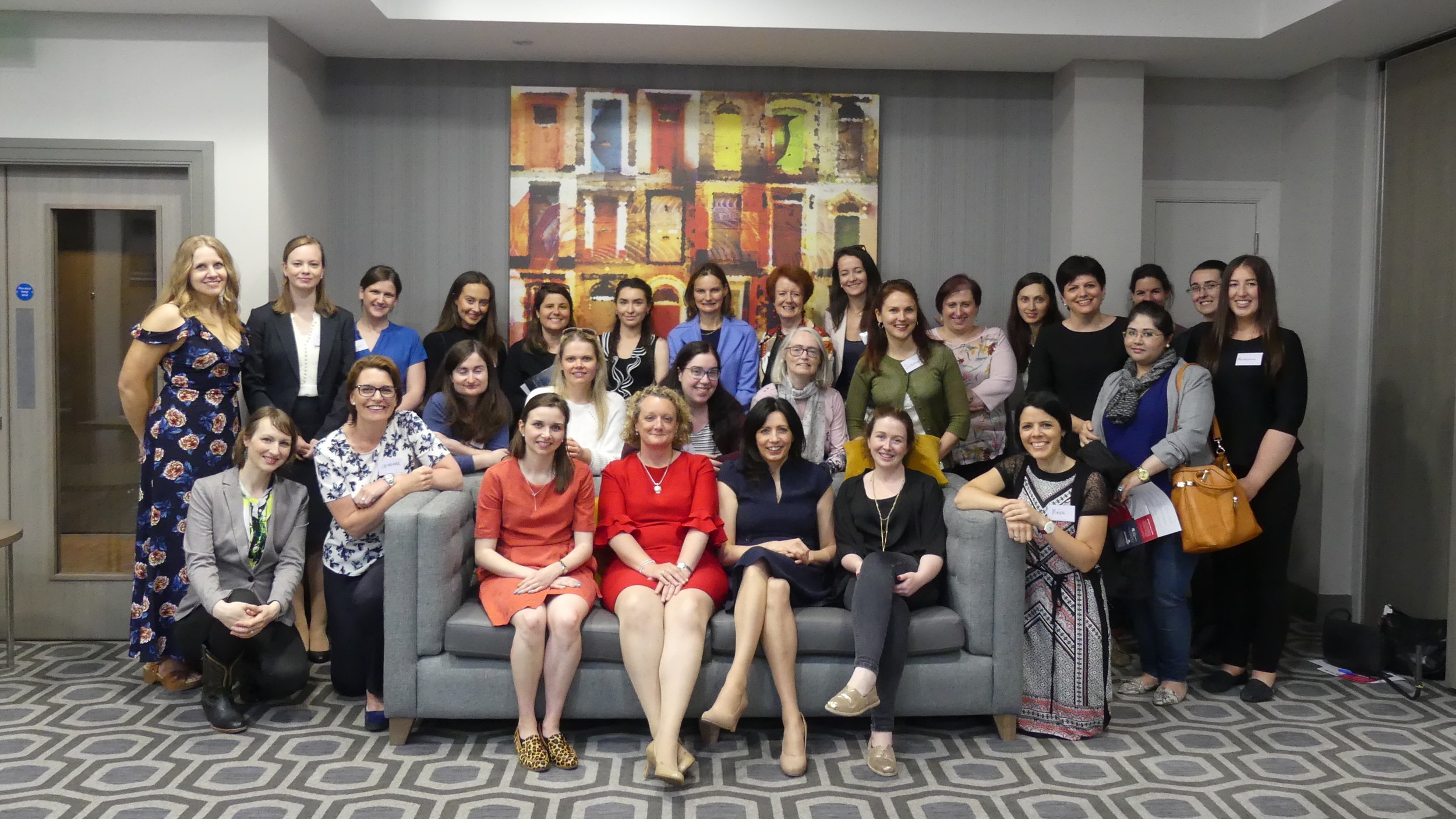 Our Team
We are a team of female professionals who volunteer their time and expertise to inspire, encourage and empower young women.
We started with a simple idea: to help young women to visualise their professional future. That idea developed into the programme we have today.
All of us on the Momentum Leadership team do this programme voluntarily. We are enthusiastic and idealistic about our plan: to help young women truly make an impact in society.
If you would like to give your time your time to this great cause, here are some of the many ways you can get involved.
Group Coach
Help us lead groups of participants, coaching them on specific leadership skills through the case study method.
Social Impact Volunteer
Each participant gives an hour of their time per month to volunteer in a Charity. Our role is to accompany them to the different Charities each month.
Administrative
Outside the set hours of coaching and social impact, we are always happy to receive any help to run this programme successfully.